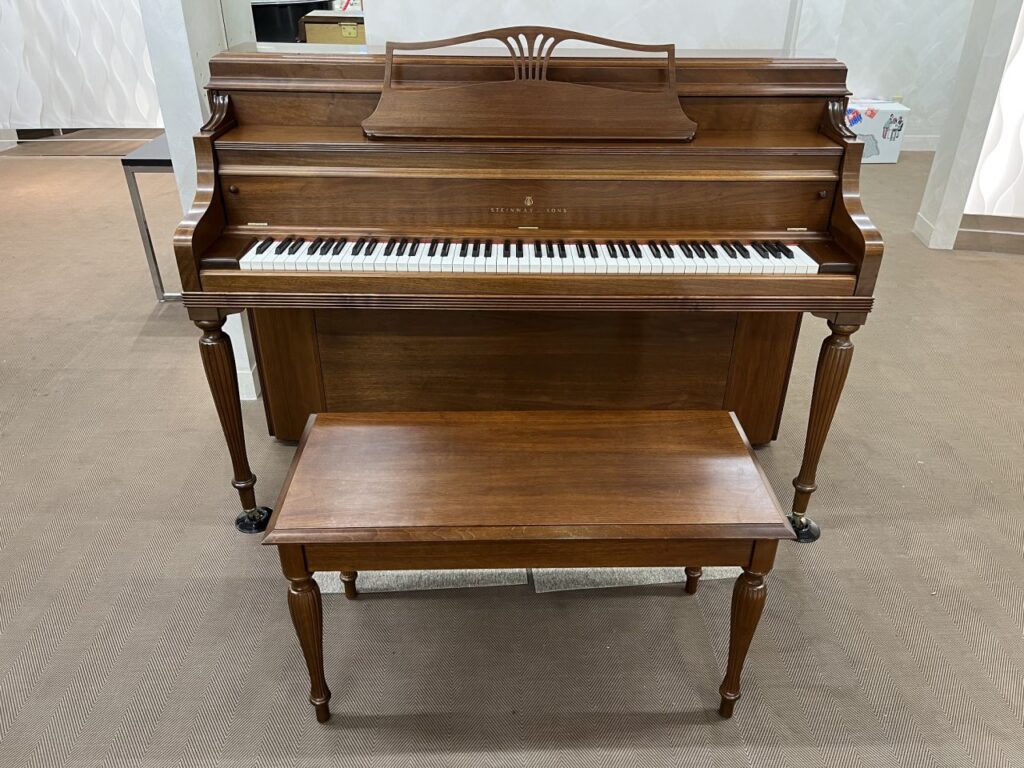 This is one of Steinway's popular F-type console pianos "Hepplewhite".
It is also shown in the Steinway catalog circa 1950, which is on display in our store.
Since this piano is no longer manufactured, it is also very rare.
This one also sounds as if it is no longer a console model.
You can fully enjoy Bach, Chopin, and Rachmaninoff.
Console pianos are almost identical to upright pianos, but strictly speaking, they are more compact in style than uprights because the action is directly on the keyboard.
Consoles are very rare, and even more valuable when they are in great condition, as they are no longer manufactured and are few and far between in the United States.
This is the same model as the piano in the Steinway catalog circa 1950 that is on display in our store.
It was manufactured around 1985, which is a relatively new piano in our store, but it has a vintage sound itself.
It is a piano that will be in season from now on.
Please enjoy a little performance by a professional pianist.
We look forward to hearing from you!
Click here for video→https://youtu.be/j0IJpccEfLA