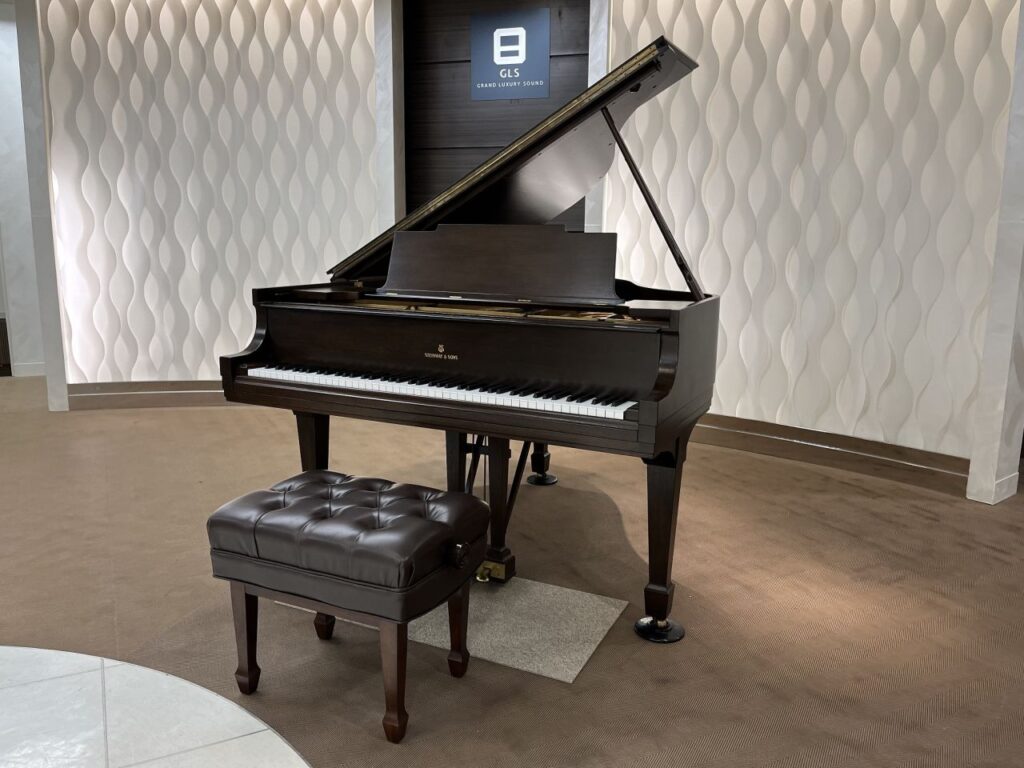 →Sales Page

This is the top notch of the S-type we have encountered so far.
Although the Model S is the smallest of the Steinway grand pianos with an overall length of 155 cm, you can enjoy a sound as good as that of the Model M (170 cm).
The exterior of the piano is kept as excellent condition, probably because the previous owner has treated this with extra-care within a good environment.
It also comes with an original bench made by Paul Jansen, which was specially ordered to match the color of the piano itself and is officially approved by Steinway in New York (this bench alone costs close to 200,000 yen).
The Model S is a relatively new model, manufactured since the 1930s, and is a good size to fit in an apartment soundproof room or a relatively small room.
We would like to introduce a little of the sound by having a professional pianist play for you.
We look forward to hearing from you!
Click here to watch the video→https://youtu.be/c3f4mLV5ClE