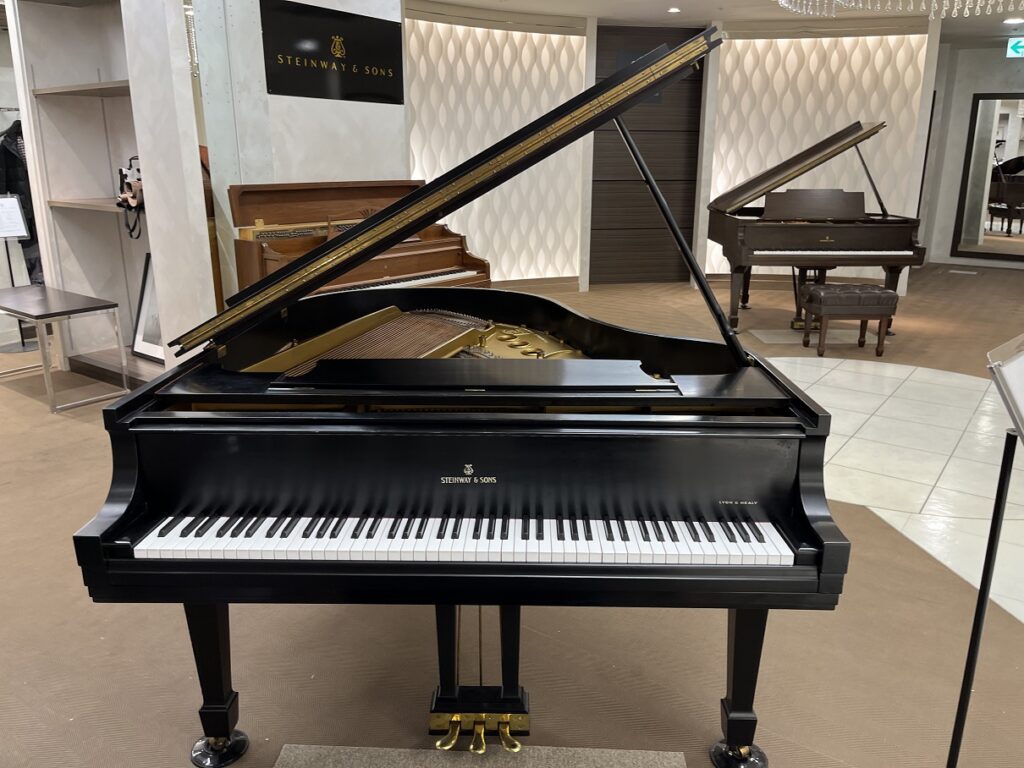 As we are planning to make a NY Steinway purchasing trip to the U.S. in March, we will hold a limited time sale of the following two units ahead of the trip.
The M-type S/N 307359 used in our recent 1st anniversary concert is currently priced at 4,000,000 yen (4,400,000 yen including c-tax) as part of our New Year's limited time offer, and will be further discounted to 3,800,000 yen (4,180,000 yen including c-tax).
This M model is one of our most recommended pianos, and with its dynamic sound and brilliant tone, it is truly a vintage NY Steinway.
Click here to view the movie→https://youtu.be/7O1OdVL3p_w
Another piano, M type S/N 184327, manufactured around 1917, will be offered at 3,400,000 yen (3,740,000 yen including c-tax) instead of the regular price of 3,780,000 yen (4,160,000 yen including c-tax).

Click here for Movie→https://youtu.be/-6TOJLHHTCU
Both of these models are very reasonably priced compared to other models.
Both have a tone that only a New York Steinway can produce, and of course, neither is superior to the other.
It is a matter of taste, and in a positive sense, they are pianos with opposite personalities.
With the depreciation of the yen and the rising cost of Steinway pieces and transportation in the U.S., please don't miss out on this opportunity to own these great pianos. in our store!
If you are interested, please contact us at、info@gls-try.com もしくは 050-3561-3818にてお問い合わせくださいませ。