Steinway&Sons S-155 NY 299769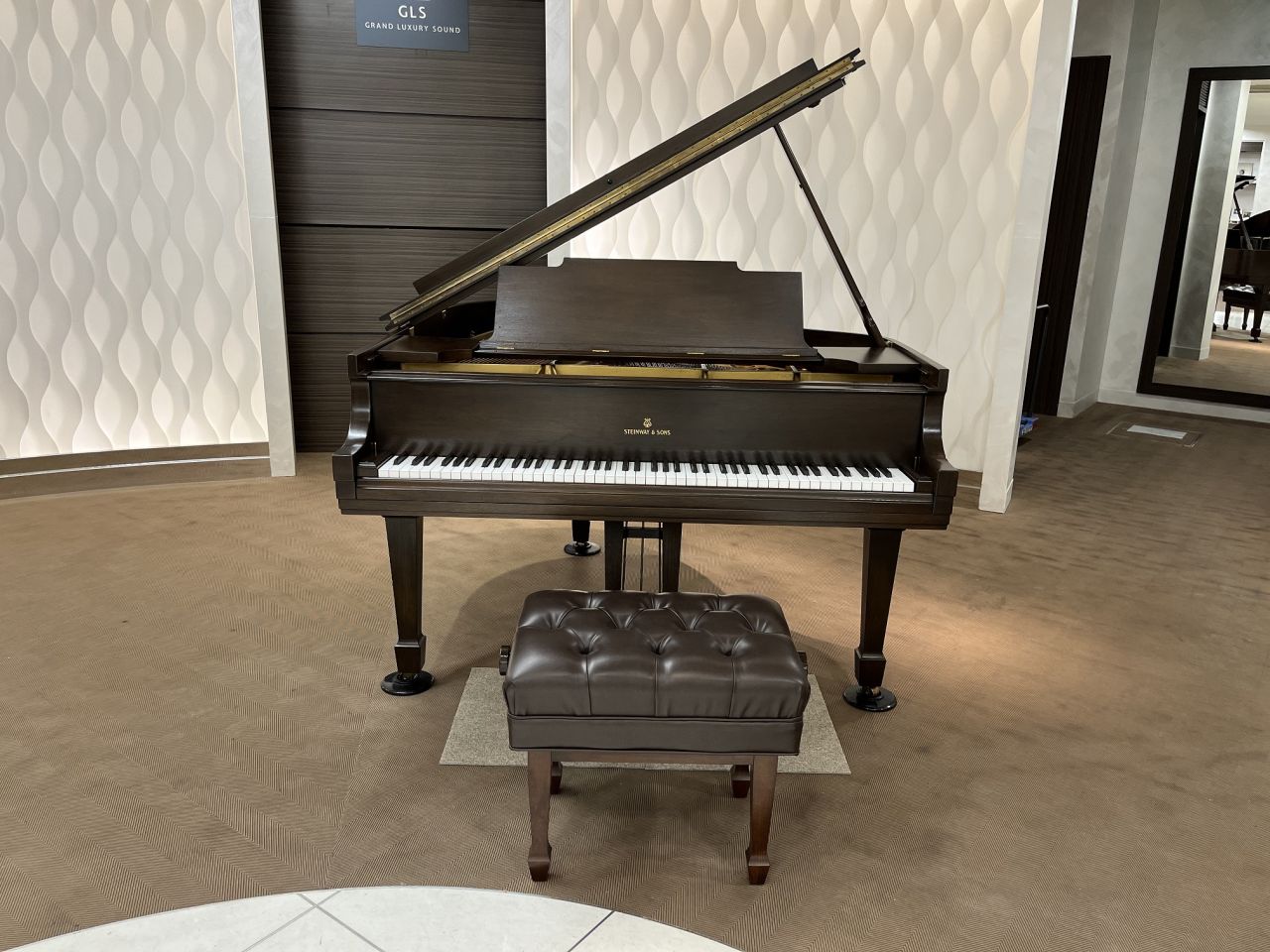 Model Name
Steinway&Sons S-155 NY made 299769
Price
3,780,000 yen (4,160,000 yen including c-tax)
Brand
Steinway&Sons
Year of manufacture
Circa 1940
Place of manufacture
New York
Condition
Excellent Condition
Serial No.
299769
Type
S
Color
Brown (matte)
Size
DepthLength 155cm Width 146.5cm Height 101cm
Weight
Weight 252kg
Finish
(Walnut)
White keys
Acrylic
Pedals
3 pedals
Number of keys
88 keys
Item No.
8
Display store
[Ground Luxury Sound Tokushima Amico Store] Amico East Building 4F, 1-5 Terajima-Honcho Nishi, Tokushima City
Business hours: 10:00 a.m. - 7:00 p.m
Product Description
The previous owner made special order a Jansen luxury bench to match the color of the main body of the instrument.
The piano was imported directly from the U.S.A., tooffer its best original condition.
The strings, tuning pins, hammers, etc. are all in the original condition.
The keyboard was replaced from ivory to acrylic when it was imported to Japan.
The action is ::@]\smooth and the hammer felts are still intact.
The action has been adjusted by a Steinway technician in the US.
There are no cracks on the soundboard, and the soundboard and soundsticks are not crimped.
The pin board is tight and in good condition.
The paint is original, but there are some scratches, scuffs, scratches, and fading that are consistent with the age of the piano.
The sound and tone of the piano are excellent in its current condition, but if further work is done on the sound conditioning, the potential is immeasurable.
The piano is in excellent condition, and it is hard to believe that it was manufactured around 1940.
Movie